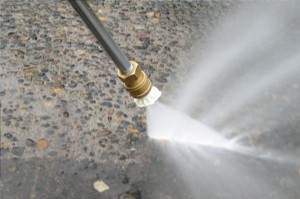 Is your home's exterior covered in dirt, cobwebs or mildew?  Let us get your home looking like new again.
Dirt, grime, and mildew can collect on your home, and if not cleaned properly, and in a timely fashion, can cause you costly repair and/ or replacement to your homes exterior.  We have the knowledge and equipment to safely remove these contaminants from your siding, gutters, masonry, decks, fences, and anything else you can think of.  You name it, we've cleaned it.  All cleaning is done with environmentally safe chemicals, so no need to worry about your pets or plants.  Customer satisfaction is guaranteed and repeat business is our ultimate goal.
Power washing is one of the most affordable and simplest ways to increase your homes value.  Having your house, deck, and driveway cleaned, not only adds value to your home; it helps protect your biggest investment.